This is her Odyssey. #Furiosa – Only in Theaters 2024

Anya Taylor-Joy and Chris Hemsworth star in Academy Award-winning mastermind George Miller's "Furiosa: A Mad Max Saga," the much-anticipated return to the iconic dystopian world he created more than 30 years ago with the seminal "Mad Max" films. Miller now turns the page again with an all-new original, standalone action adventure that will reveal the origins of the powerhouse character from the multiple Oscar-winning global smash "Mad Max: Fury Road." The new feature from Warner Bros. Pictures and Village Roadshow Pictures is produced by Miller and his longtime partner, Oscar-nominated producer Doug Mitchell ("Mad Max: Fury Road," "Babe"), under their Australian-based Kennedy Miller Mitchell banner.

As the world fell, young Furiosa is snatched from the Green Place of Many Mothers and falls into the hands of a great Biker Horde led by the Warlord Dementus. Sweeping through the Wasteland, they come across the Citadel presided over by The Immortan Joe. While the two Tyrants war for dominance, Furiosa must survive many trials as she puts together the means to find her way home.

Taylor-Joy stars in the title role, and along with Hemsworth, the film also stars Alyla Browne and Tom Burke.

Miller penned the script with "Mad Max: Fury Road" co-writer Nico Lathouris. Miller's behind-the-scenes creative team includes first assistant director PJ Voeten and second unit director and stunt coordinator Guy Norris, director of photography Simon Duggan ("Hacksaw Ridge," "The Great Gatsby"), composer Tom Holkenborg, sound designer Robert Mackenzie, editor Eliot Knapman, visual effects supervisor Andrew Jackson and colorist Eric Whipp. The team also includes other longtime collaborators: production designer Colin Gibson, editor Margaret Sixel, sound mixer Ben Osmo, costume designer Jenny Beavan and makeup designer Lesley Vanderwalt, each of whom won an Oscar for their work on "Mad Max: Fury Road."

Warner Bros. Pictures Presents, in Association with Village Roadshow Pictures, A Kennedy Miller Mitchell Production, A George Miller Film, "Furiosa." The film will be distributed worldwide by Warner Bros. Pictures, in theaters only nationwide on May 24, 2024 and internationally beginning on May 22, 2024.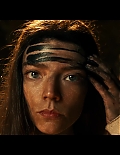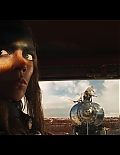 GALLERY LINK
Movies > 2024 | Furiosa > Trailer #1